ADEY unveils the MagnaClean™ DRX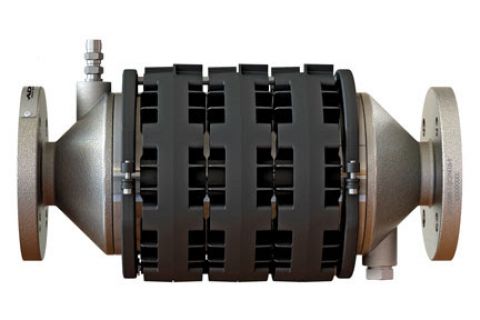 Easy to install, easy to maintain, the MagnaClean DRX offers facility managers, specifiers and installers a more budget-friendly option for eliminating iron oxide sludge in hydronic heating systems
The ADEY® MagnaClean™ DRX magnetic dirt filter provides a highly compact and cost-effective solution for removing debris and black iron oxide sludge from commercial hydronic heating systems. Available for roughly 60 percent of the cost of premium magnetic filtration products, the DRX offers essential magnetic filter technology to engineers and other specifiers who are reluctant to use such a product because of budget constraints.
It's compact and versatile design — which allows it to be installed in-line or side-stream and in either a vertical or horizontal orientation — makes it an ideal solution for maintenance or renovation applications where mechanical-room space is limited. The
MagnaClean DRX is available in 2-inch (with 48 magnets), 3-inch (64) and 4-inch (80) pipe dimensions, with the multiple magnets ensuring effective magnetite capture through the canister's stainless steel wall.