Baxi N.A. Appoints Director of Sales for North America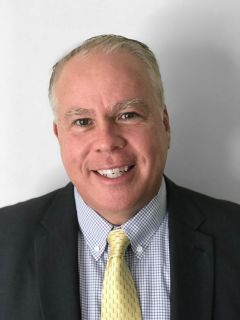 Baxi N.A., part of the BDR Thermea Group headquartered in Utica, NY, recently appointed Roger McLaughlin to Director of Sales. McLaughlin's responsibilities include overseeing the company's channel management partners as well as to lead the North American sales team.
McLaughlin comes to us from Uponor, a world leader in PEX tubing, where he held the title Regional Sales Manager for the Northeast region. He was responsible for selling the company's line of PEX products for plumbing and hydronic applications with P&L responsibility, as well as training and leading a team of manufacturer's reps.
Prior to joining Uponor, McLaughlin spent four years with Otterbine Barebo in Emmaus, PA and previously held similar sales management positions with Eaton Corporation and Victaulic Company of America.
Roger comes to us with a wealth of experience in the construction and building materials industries. He is a member of several professional associations; American Society of Plumbing Engineers (ASPE), Mechanical Contractors Association of America NJ (MCAA), International Society of Pharmaceutical Engineers (ISPE), Building Owners and Construction Association (BOCA), Construction Users Roundtable (CURT), Association of Facility Engineers (AFE), and Toast Masters International.
"I've worked very closely with HVAC, plumbing and municipal customers for many years," said Roger McLaughlin, Director of Sales, Baxi N.A. "I'm excited and humbled to take on this new challenge, and to lead Baxi N.A. into a new era. I look forward to servicing and providing solutions to existing Baxi customers as well as expanding opportunities in new markets."
To learn more about Baxi's history and its products, visit www.baxiboilers.com.