BOSCH THERMOTECHNOLOGY ANNOUNCES NATIONAL GEOTHERMAL DAY ON OCTOBER 20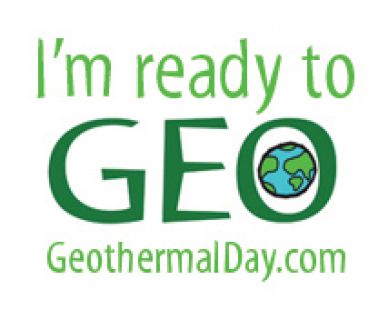 National Day of Recognition for U.S. Geothermal Heating-Cooling Industry

Bosch Thermotechnology is Sponsoring on Behalf of Geo Industry

National Campaign is Designed to Create Broad Consumer Awareness

Social Media Geo Day Contests (Hashtag #GeoDay2015)
Bosch Thermotechnology Corp., a division of Robert Bosch North America, is announcing that October 20, 2015 is National Geothermal Day in recognition of the geothermal heating-cooling industry here in the U.S. The recognition day comes as part of National Energy Month.
Launched on Earth Day 2015, Bosch Thermotechnology is sponsoring a national geothermal awareness campaign to raise public awareness and understanding of geothermal heating & cooling technology and its environmental benefits.
The Bosch public campaign has been designed to further understanding and acceptance of geothermal technology as an unlimited, renewable form of energy. It serves to recognize and advance the industry and its dedicated stakeholders – equipment manufacturers, drillers, installing contractors, industry associations, residential home developers and homeowners.
The campaign's centerpiece is a geothermal information website located at www.geothermalday.com. The website features a wealth of information, activities and resources relating to geothermal along with an educational video and interactive children's activities.
New to the website is the addition of a list of available incentives and rebates provided by each state for the installation of a geothermal heat pump system. This handy resource, which is linked to the online Database for State Incentives/Rebates for Renewable Energy (DSIRE), is quick go-to tool for homeowner/buyer and contractor use.
Also new to the website are details for Volunteer and GeoSelfie Contests with cash gift card prizes to be awarded. For full details and sign up for the contests, visit www.geothermalday.com/supporters. On social media, participants should use the hashtag #GeoDay2015.
Since its launch the National Geothermal Day initiative has been recognized by a number of organizations to include the International Ground Source Heat Pump Association (IGSHPA), the Geothermal Research Council, individual GRC chapters, among others. To date more than 2,000 individuals have registered on the website as supporters.
Geothermal awareness and acceptance are growing in the U.S, assisted by fluctuating energy prices, a rebounding housing market, and increasing consumer preference to reduce carbon dependence as a lifestyle choice. Municipalities are mandating geothermal in both new government buildings and new construction.
In addition to eliminating direct burning of fossil fuel and providing clean and quiet heating and cooling, geothermal systems can also supplement or provide all the heat needed for domestic hot water, hot tubs and swimming pools, saving even more energy. They provide comfortable and quiet heat and cooling and, because no elements of the system are exposed to outside weather conditions, are extremely resilient and typically enjoy a long operational life, improving their payback.
Bosch believes that widespread adoption of geothermal technology in the years ahead will reduce carbon dependence and help create a cleaner and more
sustainable world of the future, benefiting future generations.
.
The GeothermalDay.com website features these elements:
Geothermal 101 introductory video

Introduction to geothermal technology 
Geothermal features and benefits
Information & guidance for homebuyers & homeowners
50 state incentives/rebates section
Industry professionals section
Homebuilder-property developer section
Kids Loop section of fun materials and activities (Ages 5-13)
Parents & educators section
Volunteer and GeoSelfie contests
List of resources
About Bosch 
About Bosch Thermotechnology Bosch Thermotechnology is a leading source of high quality cooling and heating systems, including
tankless, point-of-use and electric water heaters, floor-standing and wall-hung boilers, Bosch and FHP geothermal heat pump systems as well as controls and accessories for every product line.
Bosch Thermotechnology is committed to reinventing energy efficiency by offering smart products that work together as integrated systems that enhance quality of life in an ultra-efficient and environmentally friendly manner. For more information, visit www.boschheatingandcooling.com
About the Bosch Group
The Bosch Group is a leading global supplier of technology and services. According to preliminary figures, its roughly 281,000 associates generated sales of 46.4 billion euros ($61.6 billion) in 2013*. The Bosch Group comprises Robert Bosch GmbH and its more than 350 subsidiaries and regional companies in some 60 countries. If its sales and service partners are included, then Bosch is represented in roughly 150 countries. Its operations are divided into four business sectors:
Automotive Technology, Industrial Technology, Consumer Goods, and Energy and Building Technology. This worldwide development, manufacturing, and sales network is the foundation for further growth. In 2013, Bosch applied for some 5,000 patents worldwide. The Bosch Group's products and services are designed to fascinate, and to improve the quality of life by providing solutions which are both innovative and beneficial. In this way, the company offers technology worldwide that is "Invented for life." Additional information on the global organization is available online at www.bosch.com.
In the U.S., Canada and Mexico, the Bosch Group manufactures and markets automotive original equipment and aftermarket products, industrial drives and control technology, power tools, security and communication systems, packaging technology, thermotechnology, household appliances, healthcare telemedicine and software solutions. For more information, please visit www.boschusa.com, www.bosch.com.mx and www.bosch.ca.

*Due to a change in legal rules governing consolidation, 2013 figures can only be compared to a limited extent with 2012 figures. Exchange rate: 1 EUR = $1.32812 (or 16.96406 MXN or $1.36837 CAD).