Caleffi Appoints New Controller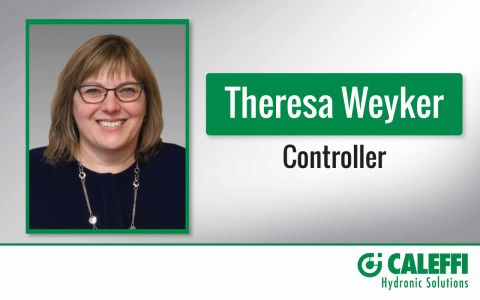 Please join us in welcoming Theresa Weyker as Caleffi North America's controller. Weyker is responsible for leading and managing all aspects of the company's financial and benefit activities.
"Theresa brings 30+ years of financial and management experience", stated Mark Olson, Caleffi North America CEO. "Our growing company creates growing financial complexity. We are very happy to have Theresa with her depth of past responsibilities and accomplishments to help guide the way," added Olson.
Weyker most recently served at Vesta Inc. (Franklin, Wisc.) as controller.She earned an MBA from Keller Graduate School in Milwaukee. "The company camaraderie, support and professionalism drew me here," commented Weyker. "I'm looking forward to using the skills I acquired to help Caleffi continue its growth trajectory and to continue stretching myself professionally".