InSinkErator® Honors PHCC Auxiliary Members at CONNECT 2015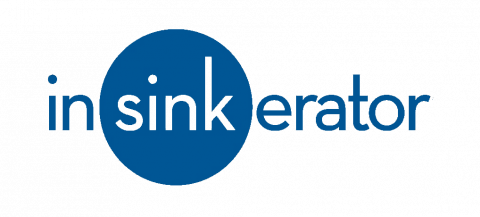 In association with InSinkErator® – the world's leading manufacturer of food waste disposers and instant hot water dispensers – the National Auxiliary of the Plumbing Heating Cooling Contractors (PHCC) has named Patty Jones of Houston, Texas, its 2015 Member of the Year. 
Jones was presented with the 2015 Larry Dore Member of the Year Award during the association's national convention, CONNECT 2015, Sept. 30 – Oct. 2. During that event, InSinkErator and the PHCC National Auxiliary also recognized six PHCC Auxiliaries for their notable achievements over the past 12 months. 
"Patty Jones embodies the ideal PHCC Auxiliary member," said Janet Dugger, PHCC Auxiliary National President. "Those who know her say she is tireless, a committed citizen and a wonderful neighbor. Most industry members have been impacted by her service to PHCC and the Auxiliary over the past 27 years." 
Jones has served the Auxiliary as National Treasurer, National Historian, a member of the Registration and Marketing committees, as well as acting as the 2004 Convention Committee Chair. Jones and her husband, Bill, were founding members of the PHCC Educational Foundation and both serve on the Foundation's Board of Governors. In addition, she has been a member of various national committees and has held several offices at the local and state levels. 
InSinkErator, which in 2015 completed its 52nd consecutive year of supporting PHCC and the National Auxiliary, also presented Robert M. Cox Humanitarian Awards to six PHCC Auxiliaries during the PHCC convention. 
The Robert M. Cox Humanitarian Award recognizes state or local Auxiliaries that have made an impact on the industry or local community, and demonstrate cooperation between the Auxiliary and contractor association.
Robert M. Cox Humanitarian Awards were presented in the categories of Image and Recruitment. Two groups of awards were given, based on membership levels:
      Robert M. Cox Humanitarian Award - Image:                          
First Place (3-20 members) – PHCC of Lincoln Auxiliary
Second Place (3-20 members) – Illinois PHCC Auxiliary
Honorable Mention (3-20 members) – PHCC of NC Auxiliary 
First Place (21-40 members) – Washington State PHCC 
      Robert M. Cox Humanitarian Award – Recruitment:                
First Place (3-20 members) – PHCC of NC Auxiliary
Second Place (3-20 members) – PHCC Auxiliary of Delaware
Honorable Mention (3-20 members) – Illinois PHCC Auxiliary 
First Place (21-40 members) – PHCC of Nebraska Auxiliary 
First place winners received a $1,000 cash award, second place winners were awarded $500 and those receiving honorable mention received a $400 cash award. The prizes were awarded during the 133rd PHCC annual convention, which took place in Hollywood, Fla. 
About InSinkErator
Headquartered in Racine, Wis., InSinkErator, a business of Emerson, has grown over the past 75 years to be the number one choice of plumbing professionals worldwide. As the best-selling food waste disposer brand in the world, millions of InSinkErator disposers are manufactured annually. Today, InSinkErator has operations in over 80 countries worldwide. Our products are available at showrooms, plumbing contractors and leading home centers nationwide. See more information at insinkerator.com. 
About Emerson
Emerson (NYSE: EMR), based in St. Louis, Missouri (USA), is a global leader in bringing technology and engineering together to provide innovative solutions for customers in industrial, commercial, and consumer markets around the world.  The company is comprised of five business segments: Process Management, Industrial Automation, Network Power, Climate Technologies, and Commercial & Residential Solutions.  Sales in fiscal 2015 were $22.3 billion.  For more information, visit Emerson.com
About the PHCC-National Association
The PHCC-National Association, formed in 1883, provides legislative advocacy, education and training to more than 4,000 plumbing and HVACR businesses and 85,000 technicians. Members of PHCC have access to a wide variety of services designed to increase their professionalism, grow their business and improve profitability. 
About the PHCC National Auxiliary
The PHCC National Auxiliary, formed in 1919, consists of women and men with the purpose of "working in partnership with Plumbing-Heating-Cooling Contractors National Association industry through cooperation, communication and education." www.phccweb.org
About the PHCC Educational Foundation
The PHCC Educational Foundation, a partnership of contractors, manufacturers and wholesalers, was founded in 1987 to serve the plumbing-heating-cooling industry by preparing contractors and their employees to meet the challenges of a constantly changing marketplace. www.phccfoundation.org