LOCHINVAR® SELECTED WINNER IN THE 35TH ANNUAL TELLY AWARDS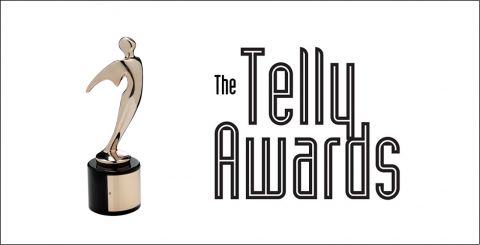 CREST® Condensing Boiler Video Honored for Outstanding Production
Lochinvar, LLC has been named a Bronze winner in the 35th Annual Telly Awards for a new video that showcases the CREST® Condensing Boiler and illustrates how this flagship product aligns with the company's core values. The CREST Boiler video was selected from nearly 12,000 entries from across all 50 states and numerous other countries.
The winning video spotlights the features that make the CREST Condensing Boiler one of Lochinvar's most important innovations from the viewpoint of Lochinvar team members directly involved with the boiler's design, development, sales and support. Their insights underscore how the CREST Boiler has set the bar for the competition with its revolutionary patented Wave™ fire-tube design, advanced combustion technology and the SMART TOUCH™ operating system – all of which work together to lower the total cost of operation.
"The CREST Condensing Boiler is Lochinvar's flagship product right now, and this innovation filled a niche in the market before any other industry manufacturers were there," said Mike Lahti, executive vice president of sales, marketing and business development for Lochinvar, LLC. "Developing the CREST Boiler was the largest undertaking in Lochinvar history, and we are very proud of the teamwork that went into this effort."
The Telly Awards was founded in 1979 and is the premier award honoring outstanding local, regional, and cable TV commercials and programs, the finest video and film productions, and online commercials, video and films. Winners represent the best work of the most respected advertising agencies, production companies, television stations, cable operators, and corporate video departments in the world. A prestigious judging panel of over 500 accomplished industry professionals judged the competition.
"The Telly Awards has a mission to honor the very best in film and video," said Linda Day, executive director of the Telly Awards. "Lochinvar's accomplishment illustrates their creativity, skill, and dedication to their craft and serves as a testament to great film and video production."
"It's an honor to be named a winner in the 2015 Telly Awards," said Jennifer VanHook, marketing services manager. "Our vision for the CREST Condensing Boiler video was to show the passion that went into the development of this product and the pride we have for its incredible success. We're thrilled that our work has been recognized with a Telly Award."
Lochinvar, LLC is a leading manufacturer of high-efficiency water heaters, boilers, pool heaters and storage tanks. Based in Lebanon, Tenn., with facilities in Chicago, Detroit, Orlando, Phoenix, Pompano Beach and Dallas, Lochinvar stocks all products in all locations. Lochinvar, LLC is a wholly owned subsidiary of A. O. Smith Corporation. For more information about Lochinvar, contact: Lochinvar, LLC, 300 Maddox Simpson Parkway, Lebanon, TN 37090; Phone: (615) 889-8900; Fax: (615) 547-1000; www.Lochinvar.com.