Navien introduces the new Ready-Link® Manifold System for NPE Tankless Water Heaters.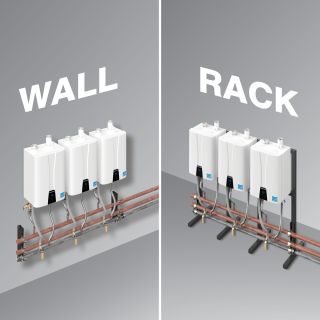 This innovative accessory makes manifold mounting. onto the Ready-Link® Rack or directly to a wall, simple for new multi-unit installations or emergency same day replacements.
The kits are available in configurations of two, three, and four units side-by-side, and two and four units back-to-back. Multiple Ready-Link® Manifold Systems can be combined to support up to 16 cascading units in 30 different arrangements.
 About Navien
An official ENERGY STAR® partner of the Residential Water Heater Program, Navien is the recognized leader in condensing technology. The company name is derived from three words: Navigator / Energy / Environment, with a mission to provide customers with the ultimate comfortable living environment through energy efficient products by using innovative technology to create a healthier environment for our future generations. Navien products are available in the United States and Canada through a selected network of wholesale distributors.
For more information, visit www.navien.com