New PEX Products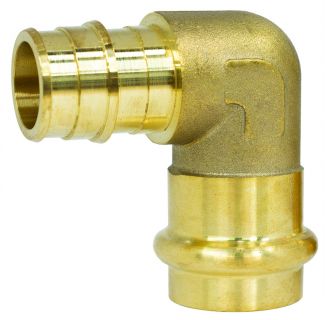 Webstone®, a brand of NIBCO, announces over 45 new lead-free PEX SKUs. Highly-anticipated F1960 PEX ball valves in larger 1¼ - 2" ends and Press x PEX couplings and elbows are now available. Also included in the launch are 1¼ -2" Press x PEX Pro-Pal® Ball Drains™ and ball valves (in both F1960 and F1807), as well as F1807 and F1807 x FIP wing-handle ball valves. Press x PEX products make it simpler than ever to quickly and neatly go from copper to PEX.
Learn more at www.webstonevalves.com/pex
Founded in 1954, Webstone now operates as a brand of NIBCO and is recognized as an industry leader for innovative design of residential and commercial valves used in plumbing, hydronic, radiant, solar and geothermal applications. These designs focus on time and space-saving concepts that simplify future maintenance and upkeep of all piping systems. Some of the Webstone trademarked and patented items include: Hydro-Core™, The Isolator®, Isolator® EXP Pro-Connect™, and Pro-Pal® step-saving valves.