Set it and forget it with AutoFill™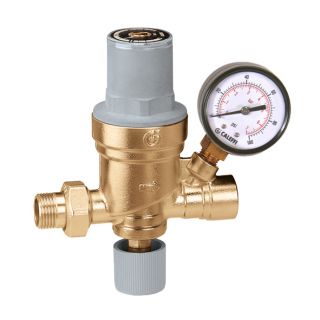 Caleffi's popular, labor saving 553 Series pre-adjustable AutoFill™ fill valve is now available with an optional system pressure indicator.
AutoFill is used on closed-loop hydronic systems to automatically fast fill and maintain system pressure. It can be pre-set to the required pressure value prior to charging the system. The valve fast fills and stops automatically when the set pressure is reached, with no lever to flip or valves to close. Pressure indicator is mounted after built-in check valve to allow visual monitoring of system pressure.
CALEFFI – Creating innovative, superior performance products that help customers live comfortably and economically, while softening their impact on the environment. For more information, visit Caleffi's Web site at www.caleffi.com, email, or , or call (414) 238-2360.