The Hydronic Explorer App...now available on your computer!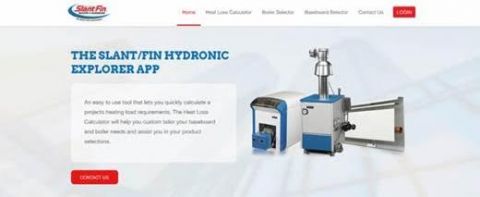 When faced with installing a new heating system, the first thing you need to know before you choose the right boiler or baseboard solution, is how to accurately determine your home's total heat-loss. That's why Slant/Fin created the Hydronic Explorer App - an easy-to-use tool that lets you quickly calculate a project's heating load requirements.
With the rising popularity of the phone app, and thousands of downloads, we decided to expand it to a web application so you can have access to it from your desktop computer. Even if you don't have a smartphone, you can still create and manage multiple jobs and keep track of requirements for each one. This allows you to deliver more value and make educated decisions on the right products for the right situation, at the right time!
Check out the new web app at www.hydronicexplorer.com. You must create an account to get into the Heat Calculator page. This is so it remembers you and your jobs created. Watch the Video tours of the functionality linked on the  Home Page.