Uponor & Belkin invest additional $12 million to grow joint-venture company, Phyn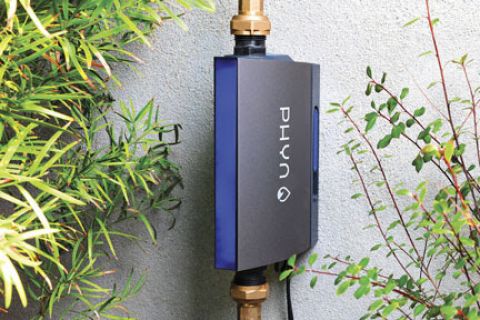 Uponor and Belkin have decided to invest an additional USD $12 million, $6 million each, into their joint venture company, Phyn, in 2019. The new investment will be used for ongoing research and product development for smart water solutions as well as continuing efforts to grow in the North American and European markets.
Phyn Plus, Smart water assistant + shutoff is a smart home device that continuously monitors a home's entire plumbing system to detect leaks, conserve water, and save money. Utilizing patented machine-learning technology, the device measures tiny changes in water pressure to detect plumbing issues in real time and can remotely shut off the main water supply to prevent costly damage. Phyn Plus provides granular detail on water usage allowing homeowners to view water consumption across fixtures such as sinks, toilets, showers, and sprinkler systems all through the Phyn app.
"Since introducing Phyn Plus to the North American market in April 2018, several exciting enhancements have been made, further solidifying the brand positioning as the smartest, smart water leader in the residential building market," says Bill Gray, president, Uponor North America.