Uponor Annex achieves LEED® Gold certification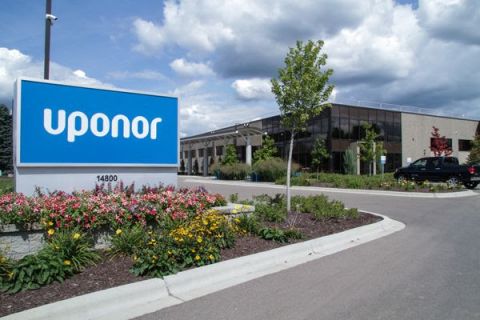 Uponor, Inc. and PCL Construction are pleased to announce that the North American Uponor Headquarters Annex manufacturing facility has achieved Leadership in Energy and Environmental Design (LEED®), Gold certification, through the United States Green Building Council Minnesota (USGBC). The new 90,000-square-foot building supports the lean manufacturing operations for Uponor's PEX plumbing, fire safety, radiant heating and cooling, hydronic piping, and pre-insulated piping systems.
The end-to-end process of designing and constructing a building to achieve LEED standards and certification requires a LEED-knowledgeable team and a joint effort and commitment throughout the project," says Dan Hughes, director, Real Estate and EHS, Uponor North America.