Uponor Executive Sustainability Summit Set for May 15 at Minnesota Zoo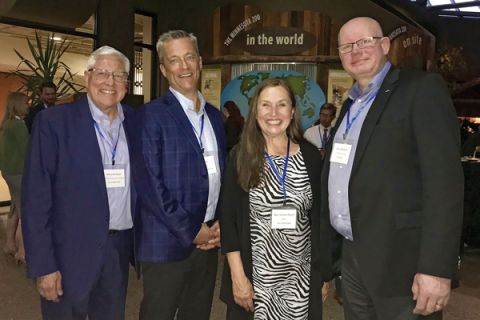 Uponor North America (Uponor) is helping Minnesota companies take a leading role in addressing the mega trends that will impact business in the coming years, including global warming, resource depletion and disruption of the supply chain. The company has planned an Executive Sustainability Summit along with partnering organizations including the Minnesota Zoo, Greater MSP, the Minnesota Sustainable Growth Coalition, the McKnight Foundation, Andersen Corporation, and the University of Minnesota Institute on the Environment. Collectively, each of these organizations shares a vision of a sustainable, profitable and equitable future for all.
The summit will bring together business leaders from across the region to make the case for sustainability and create the opportunity for partnerships that will make Minnesota a leader in addressing some of the world's largest challenges.
"Sustainability is increasingly tied into businesses' success," says Bill Gray, president of Uponor North America. "Sustainability efforts make corporate operations more stable and feed the long-term bottom line."