Uponor Receives David Weekley Homes Award for Fifth Year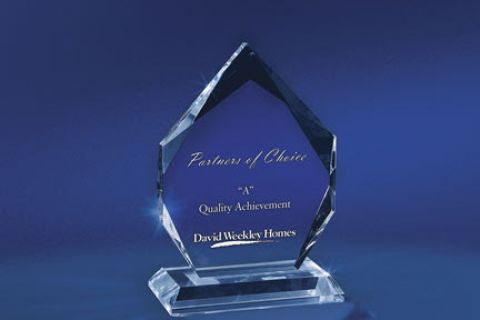 On June 26, Houston-based David Weekley Homes, the largest homebuilder in the U.S., announced the winners of their annual Partners of Choice awards, and Uponor North America (Uponor) was recognized for the fifth year in a row, this year receiving an 'A' ranking in quality.
In its 15th year, the Partners of Choice awards recognize companies who participate in David Weekley Homes' yearlong assessment and feedback program that collaborates with suppliers to consistently set high industry standards and drive continuous improvement. Of the 200 companies assessed in the supplier feedback platform, only six have won for the past five years in a row.
"All our national trading partners are focused on achieving excellence, but many have never received our award," says Bill Justus, vice president of Supply Chain Services for David Weekley Homes and creator of the assessment program. "Our unique assessment system allows us a quantifiable way to measure world-class excellence. To win for five years in a row confirms that Uponor is world class in bringing quality products to our company and to our homeowners."