Utica Boilers Congratulates Restivo's Heating and Air Conditioning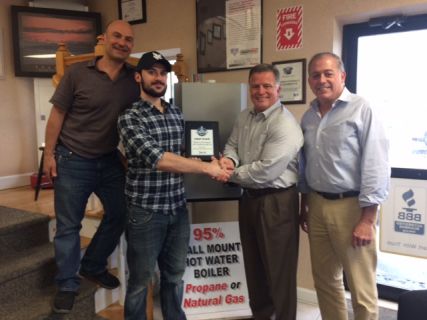 Utica Boilers would like to congratulate Restivo's Heating and Air Conditioning of Johnston, Rhode Island, for winning first place in the Providence Journal Readers' Choice Awards. Utica Boiler's is pleased to be associated such a committed and service minded company.
Restivo's is heading into its fourth generation, and Jack Restivo has been the head of the company for over 25 years. Jack is not only committed to continuing the Restivo reputation of quality workmanship for which it is known in the installation of HVAC, but is also determined to carry on the tradition of excellence in the steam heating and hydronics business. "We are very appreciative to have the superior products and support from Utica Boilers and Robinson Supply," Jack said.