Webstone is issued US Patent for Pro-Pal Products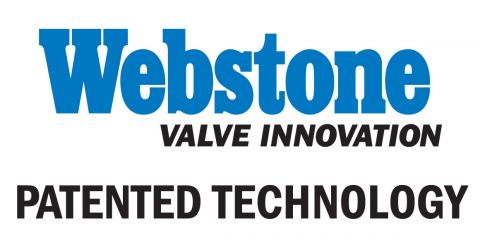 On July 8, 2014, Webstone, was issued a U.S. patent for its Pro-Pal® Primary/Secondary Purge T™ and Pro-Pal® Purge & Fill™ valve systems.  Documentation has been filed to include worldwide patent rights for these products. Pro-Pal® Step-Saving Valves for Professionals are designed to save time, eliminate components and minimize leak paths, and are all backed by a lifetime warranty.  
Founded in 1954, Webstone is recognized as an industry leader for innovative design of residential- and commercial valves used in plumbing-, hydronic-, radiant-, solar- and geothermal applications. These designs focus on time- and space-saving concepts that simplify future maintenance and upkeep of all piping systems. Some of Webstone's trademarked and patented items include; Hydro-Core™, The Isolator®, Isolator EXP™, Pro-Connect™, and Pro-Pal® Step Saving Valves.
Visit Webstone to learn more.