All Steamed Up, Inc.
310 Centre Avenue, Towson, MD 21286
Contact: Frank "Steamhead" Wilsey, Gordon L. Schweizer, Maryland Master Plumber & Gasfitter # 20365
Phone: (410) 321-8116
Fax: (410) 321-6353

We specialize in Steam, Vapor and Hot-Water heating. We will treat your system as if it were our own.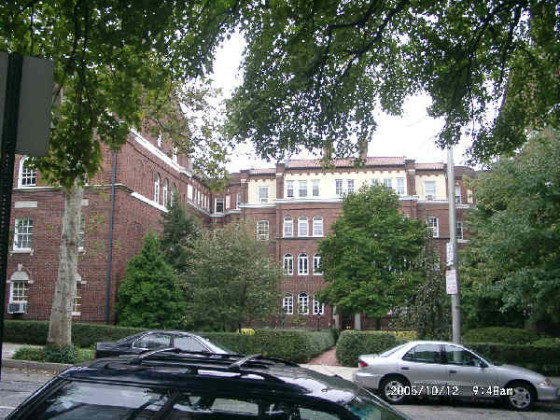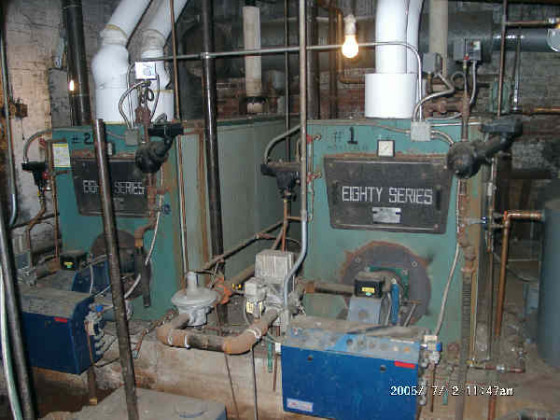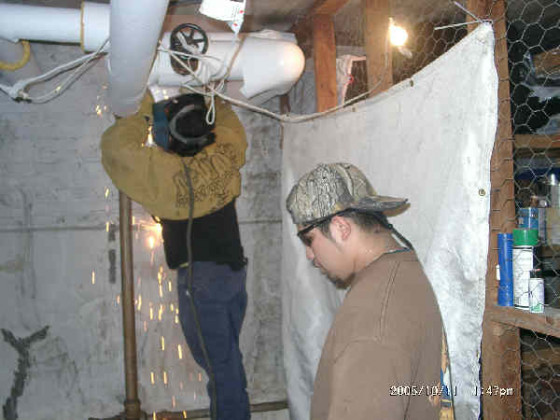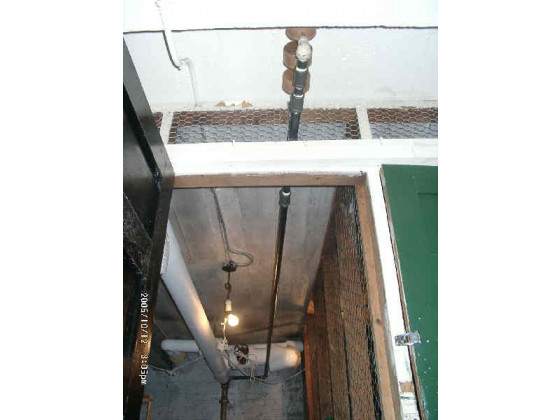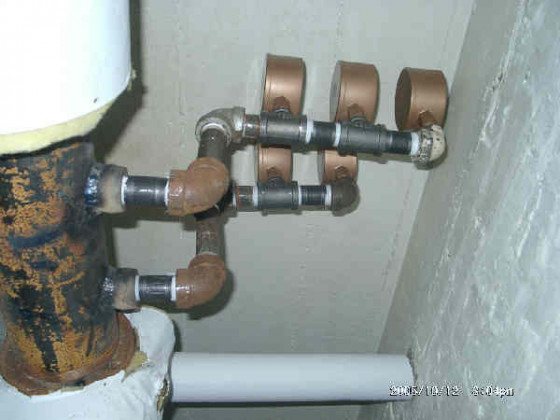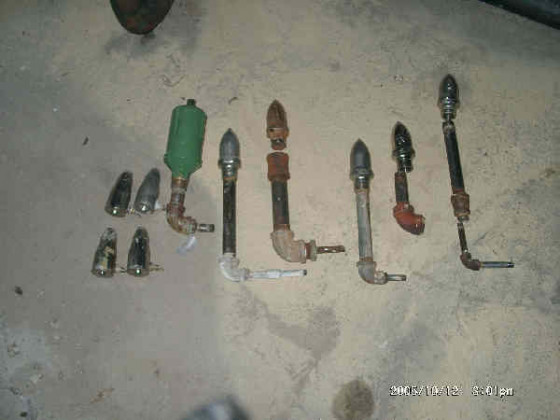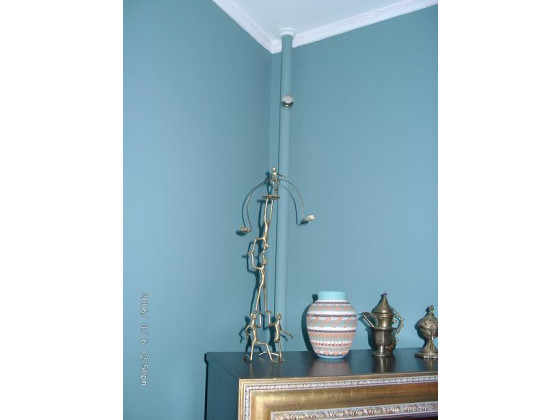 Calvert Court Cooperative Steam System Rehab
Challenge
Built around 1915, this beautiful five-building complex has a one-pipe steam system that inhaled $35,000 worth of natural gas thru the 2004-05 heating season while leaving half the building
freezing unless the boilers ran for 2-1/2 hours or so. Running them this long would make the occupants closer to the boiler open their windows, wasting even more gas.
Approach
We went back to the basics. We measured the lengths and diameters of all the steam mains, which took long and tortuous paths thru the basement. We then counted up all the radiation in the buildings and discovered that the system could run on just one boiler to heat the building - and even one was a bit oversized. Both boilers had been fired at the same time for years. The building always had two boilers, but one was supposed to be a spare. 
Solution
We called in a welder to add thread-o-lets in the proper places, and installed main vents at these points. We used a total of 26 Gorton #2 vents, 1 Gorton #1 and 2 Hoffman #75, in eleven venting stations containing one to five vents per station. 
We also vented the steam risers, which extend four stories, with Gorton #C and #D vents. 
We set up the boilers so only one could be fired at a time, downfired the burners slightly to more closely match them to the connected load, added low-high-low firing, tuned the burners with a digital combustion analyzer and replaced the old, ailing Honeywell CentraTherm outdoor controller and (misplaced) sensors with a Tekmar #269 and properly placed sensors.
The system's increased efficiency is obvious. It now takes less than ten minutes to get steam to the ends of the mains. The entire building is properly heated now, with no one having to open their windows or use portable heaters. The building has gone from using 7.8 therms per degree-day to 5.3, which is a 32% reduction.
Our company has continued to maintain and improve this system.