A Full Suite of Magnetic Separation Solutions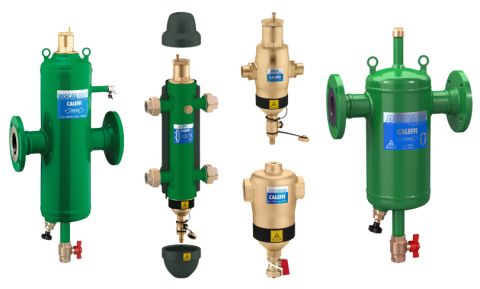 Caleffi offers an entire suite of magnetic separation products to address problems caused by ferrous oxide debris found within hydronic systems.
The debris, which is abrasive and often microscopic, is created from the oxidation of iron or steel materials. It can deposit onto heat exchanger surfaces and accumulate in other components including circulators, wreaking havoc caused by reduced thermal efficiency and premature equipment wear.
Learn more about these innovative products by visiting www.caleffi.us.
Are you attending AHR 2016? Good news! You'll have a hands-on opportunity to examine these unique separators at Booth 1857.
CALEFFI – Creating innovative, superior performance products that help customers live comfortably and economically, while softening their impact on the environment. For more information, visit Caleffi's Web site at www.caleffi.com, email, or call (414) 238-2360.