ACCA Welcomes Housecall Pro into Corporate Sponsor Program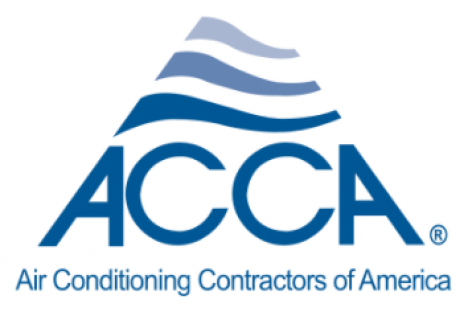 The Air Conditioning Contractors of America (ACCA) announces that leading field service software company, Housecall Pro of San Diego, California has joined ACCA's corporate sponsor program.
ACCA's corporate sponsor program enables HVACR industry suppliers and manufacturers to demonstrate an extraordinary commitment to ACCA members and the contracting industry through year-round support of the association's activities. The corporate sponsor program also provides manufacturers and suppliers with increased access to ACCA's nationwide network of contractors through tailored communications and marketing campaigns throughout the year.
"ACCA welcomes Housecall Pro's commitment to contractors by supporting their national association," said Barton James, ACCA president and CEO. "By participating in ACCA's corporate sponsor program, Housecall Pro demonstrates their commitment to contractor excellence and business success. We look forward to connecting them with ACCA's premier contractor network. I encourage contractors to speak with a member of their team to learn about how their offerings, and thank them for supporting ACCA."
"ACCA has values we can get behind. That's why we're proud to become a partner today. Whether you're out in the field every day, or have a small army of technicians, we invite you to join the Housecall Pro community. We offer powerful software tools that help HVAC companies boost revenue, save time, manage their money, and increase customer loyalty. We're looking forward to rolling up our sleeves and helping contractors dominate their local market. Together, there's nothing we can't accomplish," said Ian Heidt, co-founder and CEO of Housecall Pro.