Aquamotion, Inc. Announces Top Wholesaler of the Year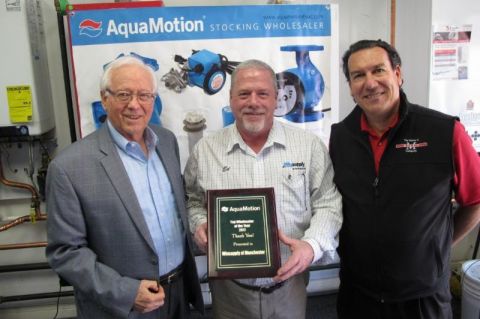 AquaMotion, Inc., a Rhode Island manufacturer of patented Single, Multi Speed and ECM Variable Speed Circulators and Recirculation Systems and their sales rep, The Walter F. Morris Company, awarded the TOP Wholesaler of the Year 2017 to Winsupply of Manchester.
Ed Taylor, President of Winsupply of Manchester in Connecticut, was very pleased and appreciated the recognition and is looking forward to a continued successful partnership with AquaMotion and their innovative products.