Be confident. Caleffi is Stocked and Loaded!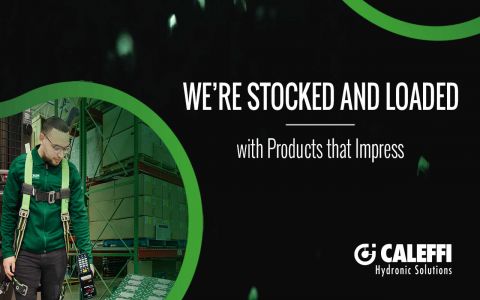 Supply chain disruptions. Logistical headaches. Frustrated customers. The need to handle more materials and ship more products while maintaining lead times has never been more critical. Rest assured that Caleffi North America remains stocked, loaded and ready to ship products. This is accomplished through our ability to provide operational agility, efficient manufacturing and state-of-the-art inventory management.
"I can't speak highly enough of Caleffi S.p.A.'s four manufacturing and logistic facilities in northern Italy, our suppliers, logistics partners and our team here in Milwaukee to continuously supply our customers with minimal interruptions. We truly have worked together through significant challenges brought on by the pandemic. Caleffi has bent but never broken. We are poised to end the year meeting our pre-pandemic, on-time delivery goals," said Dan Phelps, Senior Manager of Warehouse and Inventory Control in North America.
Caleffi's award-winning plumbing and hydronic products are in demand because they solve problems in innovative ways. Be confident. Caleffi is stocked and loaded with products that impress! CALEFFI GUARANTEED.