Coffee with Caleffi™: November Webinar Kicks Off Component Selection Series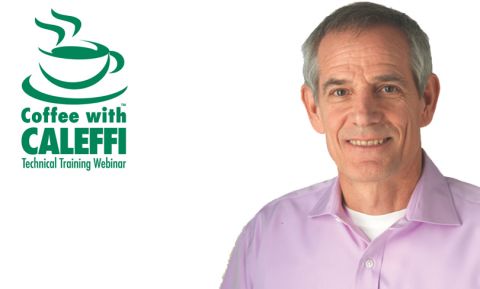 You've chosen your system boiler. How do you decide upon just the right components to ensure the boiler's long-life and optimize the system's overall performance?
In the webinar, Bob "Hot Rod" Rohr, training and education manager, will discuss key components used in hydronic boiler systems, how they work and their application considerations during this consecutive two-part series beginning on Thursday, Nov.19 at 12 noon CST.
For over 30 years, Rohr has installed plumbing, radiant heat and renewable energy jobs. A regular contributor for several industry publications, he puts his rubber-to-the-road experiences to pen. Rohr is sure to delight the audience with his expertise and quick wit. The one-hour educational webinars are free and are intended for contractors, designers and wholesalers. Please visit our website at www.caleffi.com for schedule details and registration.
CALEFFI – Creating innovative, superior performance products that help customers live comfortably and economically, while softening their impact on the environment. For more information, visit Caleffi's Web site at www.caleffi.com, e-mail, or call (414) 238-2360.