Coffee with Caleffi™: October Webinar Explores Condensing Boiler Performance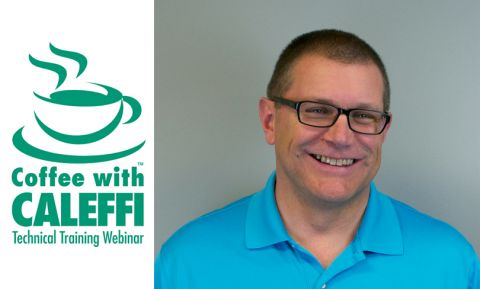 Most condensing boilers have a combustion efficiency rating (AFUE) of 92-95%. Yet when a homeowner or building owner examines their heating bills, the savings don't add up. In the webinar, Jody Samuell, Manager of Engineer Education, will explore condensing boiler performance and how you can design your system to achieve a higher level of performance on Thursday, Oct. 22 at 12 noon CDT.
Samuell began his teaching career at the Naval Education and Training Command in Groton, Conn. He's invested over 20 years of experience in product management, technical support and training for boiler and tank manufacturers. Now dedicated to training engineers, his industry knowledge, experience and passion for teaching is sure to captivate and technically engage the audience.
The one-hour educational webinars are free and are intended for contractors, designers and wholesalers. Please visit our website at www.caleffi.com for schedule details and registration.
CALEFFI – Creating innovative, superior performance products that help customers live comfortably and economically, while softening their impact on the environment. For more information, visit Caleffi's Web site at www.caleffi.com, e-mail, or call (414) 238-2360.