Coffee with Caleffi™: Siegenthaler Examines Water Quality in Hydronic Systems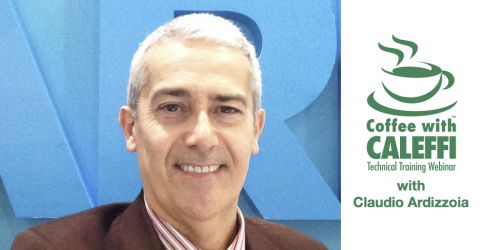 Many installers simply fill their newly installed hydronic systems with water that's available on site. Sometimes they're "lucky" to have water with relatively low dissolved solids, stable pH and low turbidity.
Other times they may not be so lucky. Although problems may not appear right away, the life of their new system could be significantly shortened by a combination of minerals in the water, solder flux residue, cutting oils in piping and glycol-based antifreeze solutions.
John Siegenthaler, P.E., a seasoned industry leader and visionary, joins us on Thursday, March 10 at 12 noon CST to provide an overview of water quality issues and will explain how to use demineralized water in combination with proper commissioning to protect the hydronic system.
The one-hour educational webinars are free and are intended for contractors, designers and wholesalers. Please visit our  website at www.caleffi.com for schedule details and registration.
CALEFFI – Creating innovative, superior performance products that help customers live comfortably and economically, while softening their impact on the environment. For more information, visit Caleffi's Web site at www.caleffi.com, e-mail, or call (414) 238-2360.