Dandelion Expands to the Finger Lakes Region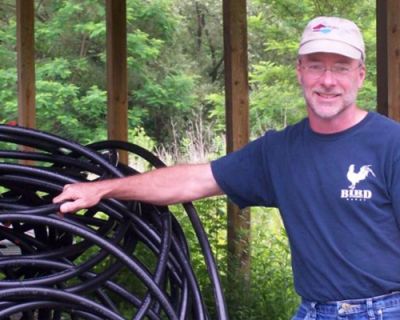 Selects Lake Country Geothermal as its First Partner in the Region
Today Dandelion, a geothermal company that started at X, Alphabet's research and development lab, announces its expansion to the Finger Lakes region and greater Rochester area. The company has chosen Lake Country Geothermal as its first partner in the region.
Dandelion and Lake Country Geothermal will be offering end-to-end sales and installation services of Dandelion Home Geothermal Systems. The systems provide efficient heating, air conditioning, and hot water and are safe, smart, and low maintenance. Fuel free, the systems eliminate risk of carbon monoxide poisoning and improve indoor air quality. Each installation includes a Dandelion Air heat pump, underground pipes to transfer heat with the earth, a buffer tank for generating geothermal hot water, a Nest Learning Thermostat, and a smart monitoring system.
"We are thrilled to be partnering with Lake Country Geothermal to expand sales and operations to the greater Rochester area," said Ryan Hunter, Dandelion VP of Operations. "Steve and the team at Lake Country share our commitment to delivering high quality installations and outstanding customer service. We're very excited to bring Dandelion to homeowners in this part of New York."
Dandelion Home Geothermal Systems can be purchased for cash or with financing. Homeowners in the Finger Lakes region who pay cash and switch from fuel oil heating are expected to save over 75% in annual heating and cooling operating costs and have a less than seven year payback. Homeowners who finance the system are expected to save over 45% immediately, at no upfront cost.
"We love that homeowners can achieve positive cash flow from month one when they switch from oil or propane heating to Dandelion," said Steve Cooper, Founder and President of Lake Country Geothermal. "This means millions more homeowners can afford to transition to efficient and safe heating and cooling. We couldn't be happier to be partnering with Dandelion."
Under the partnership, Lake Country Geothermal will be responsible for the site audit, system design, installation, and long-term maintenance of Dandelion Home Geothermal Systems. Dandelion will provide sales, Dandelion Air heat pumps, and training on Dandelion's streamlined process for managing home geothermal projects. Homeowners can see if their home is eligible at www.dandelionenergy.com.