Fieldpiece Instruments Opens European Office for Sales and Customer Service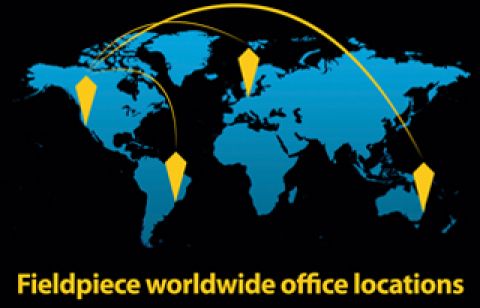 Fieldpiece Instruments (www.fieldpiece.com), the industry leader in tools and test instruments for HVACR professionals, is pleased to announce the opening of a new European office located in Amsterdam, Netherlands.
Fieldpiece's presence, with this office in Europe, reinforces the company's commitment to the HVACR community at large and further demonstrates its commitment to establishing global offices where they can strengthen the company's international presence and provide support to customers around the world. The Amsterdam office is the fourth office globally (California headquarters, Brazil, and Australia) and will provide sales, customer service, logistics, and warranty repairs. The office will cover all of Europe and will be led by Brandon Rockow.
"We see Europe as a key contributor to Fieldpiece's long-term growth objectives," said Travis Ault, president of Fieldpiece Instruments. "While we have been long committed to growing internationally, our new European office will allow us to better develop and strengthen relationships with industry partners, and provide support for our European customers."
The new office is located at:
Fieldpiece Instruments
B.V. Kingsfordweg 151
1043GR Amsterdam
Netherlands
Telephone: +31 20 369 0470
Fieldpiece will be exhibiting in Booth #5746 at the 2018 International AHR Expo January 22-24 in Chicago.
Fieldpiece Instruments corporate office is located at 1636 West Collins Ave., Orange CA 92867. For more information about our products please visit our website at http://www.fieldpiece.com or call us at +1.714.634.1844.