Fujitsu Launches 10-year Warranty for VRF Systems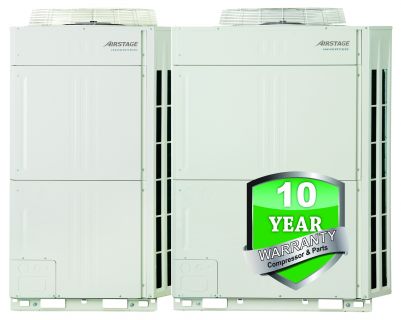 Effective earlier this year, all Fujitsu Airstage VRF systems that have been properly commissioned by licensed contractors now have a 10-year parts and compressor warranty.
These systems are capable of simultaneous cooling and heating operation. 
Fujitsu's extensive lineup of outdoor units range from 6 to 24 tons and can be connected up to 45 indoor units per system. There are 33 different indoor units available in 9 styles.
Fujitsu's VRF systems provide up to 30.1 SCHE (Simultaneous Cooling/Heating Efficiency) on their Heat Recovery systems, and up to 24.3 IEER.