Fujitsu launches new Warranty for Halcyon Mini-Splits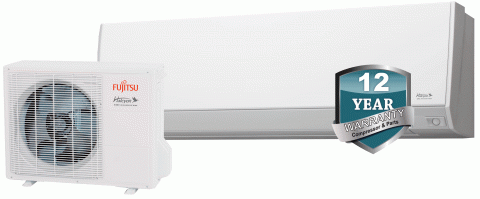 Effective earlier this year, Fujitsu Halcyon mini-split and HFI systems installed by licensed contractors, with submitted online registration, now have a 10-year parts and compressor warranty.                 
A 12-year parts and compressor warranty is also available for Fujitsu Halcyon systems installed by an Elite contractor (with online registration).   All R22 and IAQ models are excluded. 
Fujitsu's 2015 Halcyon lineup includes 36 single-zone systems with capacity ranges of 9,000 to 42,000 BTUs.  Mix-and-match evaporators of the multi-zone systems add tens of thousands morecombinations and allow contractors and owners to create the perfect climate control for any size space.