Geothermal Utility Model Offers Developers a Lifeline in Wake of Con Ed Natural Gas Freeze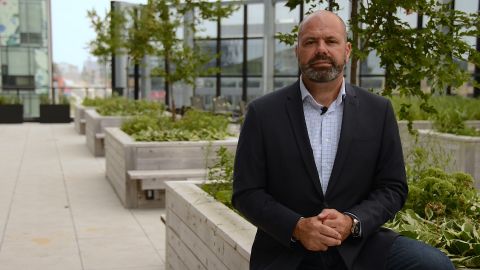 Developers in New York's Westchester County have been stunned by the recent announcement that Con Edison, the region's main utility provider, has imposed an indefinite moratorium on new natural gas hookups. The news of this freeze on natural gas comes amidst a boom of new condominium and apartment projects in several affected New York suburbs, setting off a panic among developers who are now seeking acceptable alternatives to natural gas.
The state is encouraging developers of multi-unit residential and commercial buildings to seek alternative technologies for providing heating, cooling and hot water. The concern for developers is that these technologies may present additional costs, negatively impact construction schedules, increase complexity and risk putting these projects in jeopardy. Ontario-based commercial geothermal provider Diverso Energy has a unique solution that not only provides developers with an alternative to natural gas and other fossil fuels, they also remove the capital cost and risk traditionally associated with geothermal heating and cooling.
Diverso Energy provides a very different alternative to conventional geothermal business model by positioning themselves as a geothermal utility provider. "Our firm designs, builds, owns and operates the geothermal ground loop," explains Tim Weber, Co-founder at Diverso Energy. "By doing this, we take on all the risk, responsibility and capital investment of the geothermal system essentially replacing the natural gas utility with a geothermal utility." Through this arrangement, thermal energy is sold back to the building stakeholders through a power purchase agreement, at a fixed rate for 30 years while guaranteeing the performance and operation of the system for the entire term. "Our geothermal utility model takes what is typically a capital cost and converts it into an off-balance sheet, long-term operating expense. In fact, by eliminating the need for cooling towers and boilers, developers are seeing a significant reduction in construction costs."
Following Con Edison's moratorium news, New York State announced a $250 million investment to reduce energy consumption and fund alternative energy programs. By integrating a geothermal solution with Diverso Energy, condo and apartment projects would also be eligible for these clean energy grants.
For the past several years, Diverso Energy has been focused on developing the Ontario market, although the firm is now actively engaged in several projects in New York State. "Our geothermal utility model provides a viable, easy-to-implement alternative to fossil fuels for developers in Westchester County," comments Weber. "We understand that this recent natural gas freeze puts developers in a very tough spot, but our model has proven to be a practical solution without the negative impact on a project's budget or construction schedule."