Caleffi's Bob Rohr Talks Glycol in Hydronic Systems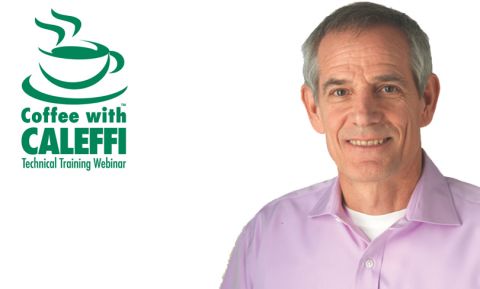 Bob "Hot Rod" Rohr, Caleffi training and education manager, takes an in-depth look at glycol and its common uses in hydronic systems on Thursday, June 25 at 12 noon CDT. 
During the one-hour Coffee with Caleffi™ webinar, Rohr will discuss the chemical nature of glycol, why it's commonly used in solar and hydronic applications and share practical, on-the-job hints for its usage.
For over 30 years, Rohr has installed plumbing, radiant heat and renewable energy jobs. A regular contributor for several industry publications, he puts his rubber-to-the-road experiences to pen. Rohr is sure to delight the audience with his expertise and quick wit. The one-hour educational webinars are free and are intended for contractors, designers and wholesalers. Please visit our website at www.caleffi.us for schedule details and registration.