Introducing the 22nd Edition of idronics™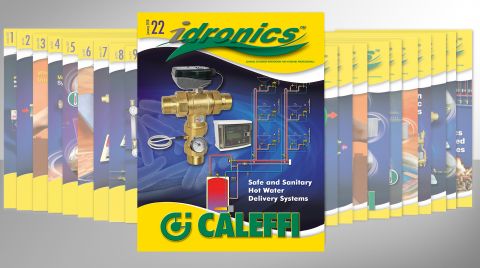 The January 2018 edition of idronics™, Safe and Sanitary Hot Water Delivery Systems, is now available. Methods and hardware for controlling temperature in domestic hot water delivery systems are examined in the new edition. It describes temperature-based disinfection for minimizing the potential for biological contamination including Legionella bacteria. It also discusses ways to ensure that the water supplied from fixtures will not cause burns.
idronics is an industry respected educational design journal intended for hydronic, plumbing and renewable energy professionals. Subscribers to the journal will receive their complimentary copy in January. For further subscription information, please visit www.caleffi.us.