LOCHINVAR® EXPANDS CON•X•US™ REMOTE CONNECTIVITY PLATFORM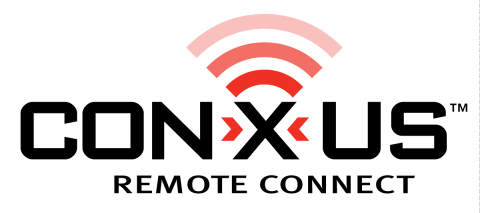 Since introducing the CON·X·US™ remote connectivity platform on the FTXL™ Fire Tube Boiler in 2014, Lochinvar, LLC has received significant industry support for the new capabilities offered by CON·X·US advanced technology.
In response to this positive feedback from the field, Lochinvar is extending its exclusive remote connectivity option to the KNIGHT® Boiler family.
CON·X·US remote connectivity allows most smart devices to be linked with compatible SMART SYSTEM™ boiler controls from around the corner or halfway around the world.
Using a wired or wireless connection, CON·X·US offers the ability to login to a boiler, monitor its current status and modify operational settings from a remote location. For example, the user can view the current outdoor air temperature at a connected boiler's location, track the target reset temperature when there is a call for heat and ensure outdoor reset is being utilized properly. CON·X·US will even send a text message or email if an issue with its operating status arises.
"CON·X·US technology is truly a game-changer for all parties involved," said Jeff Vallett, segment market manager for Lochinvar. "The remote connect capability benefits the end-user with simplified serviceability and streamlines the contractor's everyday work.
One contractor even told us there are so many advantages to having remote connectivity that it's like having another employee in the field."
CON·X·US is now available as an optional feature on the KNIGHT family of boilers, as well as the FTXL Fire Tube Boiler. For more information about CON·X·US remote connectivity, visit www.Lochinvar.com.
 Lochinvar, LLC is a leading manufacturer of high-efficiency water heaters, boilers, pool heaters and storage tanks.  Based in Lebanon, Tenn., with facilities in Chicago, Detroit, Orlando, Phoenix, Pompano Beach and Dallas, Lochinvar stocks all products in all locations. For more information about Lochinvar, contact: Lochinvar, LLC, 300 Maddox Simpson Parkway, Lebanon, TN 37090; Phone: (615) 889-8900; Fax: (615) 547-1000; www.Lochinvar.com.