Mikrofill 3 granted LEC Certification by ASSE International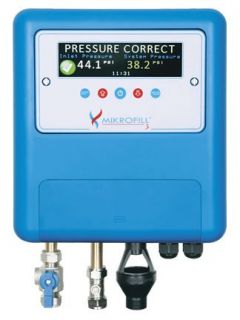 Mikrofill Systems Ltd. (Mikrofill), part of the U.K.-based Stuart Turner Group, has announced that its Mikrofill 3 hydronic system pressurization unit has been fully certified by ASSE International through a special LEC to the standard ASSE LEC 2009-2021. The certification, formally awarded on May 26 of this year, clears the way for this innovative device to now be specified and installed on hydronic heating and cooling applications throughout North America.
Proven effective in the United Kingdom for more than two decades, the unique Mikrofill 3 is the most advanced, "direct-type" pressurization unit available for sealed, low-pressure hot-water (LPHW) and chilled-water (CHW) commercial and multifamily residential applications. Able to fill any heating or chilled water system from empty without the use of a pump, the product also delivers commercial backflow protection with no RPZ valves, while also providing comprehensive electronic pressure management.