Modine Offers Special Edition Hot Dawg Heaters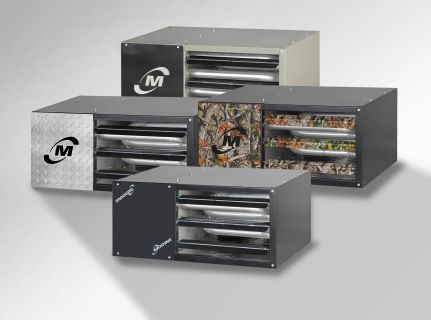 It's the ultimate final touch for a garage or workshop: a customized unit heater, available now in camo ("Huntin' Dawg"), diamond plate ("Diamond Dawg"), carbon fiber and satin black.
Special Edition Modine Hot Dawg heaters are now available in four sizes: 30, 45, 60 and 75,000 BTU– for propane or natural gas in standard power vent. The Racine, WI-based company's Special Edition heaters commemorate their 100th anniversary. Three appearance kits are also available to customize any space. Made in the USA.
Learn more at www.modinehvac.com/hotdawg; click "where to buy," or call 1-800-828-HEAT.