Navien Appoints New CEO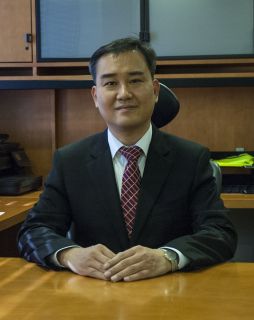 Navien, Inc. has announced the appointment of Scott Lee as the new CEO of the company. Mr. Lee has been with KD Navien in Korea for four years as an Overseas Team Leader. Prior to 2011 he spent nine years in Florida as Chief Operations Officer for Daewoo Electronics.
Harrison Kim, who will remain involved with the company and has been promoted to the position of Vice-Chairman for Navien's American operations, said, "Scott is a great, moral leader with good communication skills and a deep and valuable technology background. I have no doubt at all that he will propel Navien to the next level in the United States and Canada".
An official ENERGY STAR® partner of the Residential Water Heater Program, Navien is the recognized leader in condensing technology. The company name is derived from three words: Navigator / Energy / Environment, with a mission to provide customers with the ultimate comfortable living environment through energy efficient products by using innovative technology to create a healthier environment for our future generations. Navien products are available in the United States and Canada through a selected network of wholesale distributors.