Navien Expands Staff with Boiler Product Management Hire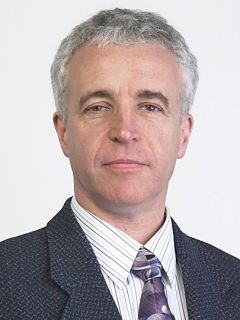 John Kopf has joined Navien, Inc. as a Boiler Product Manager responsible for leading efforts to identify future product needs, assisting in development of new offerings and building a wining product portfolio. With over 20 years of experience managing HVAC products, John is a welcome addition to Navien's product management team.
John began his professional career with Trane Canada in Toronto, ON where he was responsible for managing air handling equipment including fans, coils and air handling units. When Trane Canada closed its doors in 1996, John joined the Trane La Crosse, WI product management team as a marketing engineer. At the beginning, he was a member of the DCP (Diversified Commercial Products) team with responsibility for heating products. Later, he joined the Trane EBS (Existing Building Solutions) group also located in La Crosse, WI where he was promoted to the position of product manager leading the product support team. Throughout his career, John has worked for several leading HVAC companies such as S.A. Armstrong, Weil-Mclain and Johnson Controls Inc.
John has a master's degree in Environmental Engineering from the Cracow University of Technology in Poland and an MBA from the University of Wisconsin, La Crosse, WI. He is married and has two sons. John's interests include downhill skiing, running, photography and traveling.