NEFI & Women in Energy Present Harassment Awareness Training & Response Webinars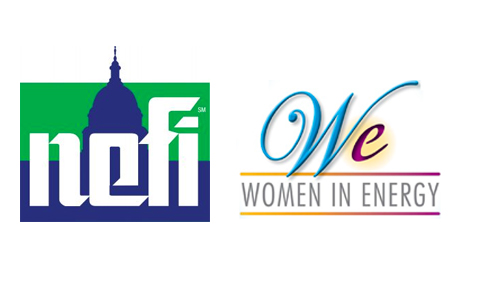 Harassment can traumatize your employees, impact their performance, and undermine your company's daily operations. Do your managers and employees know how to identify and prevent it? Furthermore, did you know that failure to provide sexual harassment training can lead to fines of up to $250,000 in some states? That's on top of the millions of dollars companies may be subject to in liability suits.
In March, NEFI and Women in Energy present "Harassment Awareness Training and Response for Managers and Employees," a series of live ZOOM webinars led by Laurie LaBrie of Integrated Human Resources. For your company's convenience, these training sessions are being offered at three time slots:
For Owners/Managers: March 1 @ 10-11:30 AM
$99 Per Company Provides Unlimited Access for All Executives & Managers
(One date for all owners, executives and managers)
Click Here to Sign Up Managers for March 1
For All Other Employees: March 17 @ 7-9:30 AM OR March 29 @ 2:30-4:00 PM
$75 Per Company Provides Unlimited Access for All Other Employees
(Employees have the option to attend either date, both sessions are the same)
Click Here to Sign Up Employees for March 17
Click Here to Sign Up Employees for March 29
Membership in NEFI or Women in Energy is not required to attend.
Heating fuel company owners, managers, employees, and their associates around the energy trade will learn how to identify and correct behaviors that can harm their coworkers and lead to liability. Topics include:
Legal definitions of harassment and discrimination
Rights and responsibilities of the employer and employees
Reasonable steps to prevent harassment and minimize impact
The impact on your industry, business, and department
Understanding available remedies for the employer and employees
We understand that your managers' and employees' days are already difficult, but consider how difficult the day is for those workers who find themselves subject to harassment and discrimination. In 2022, doing right by your people means ensuring their workplace remains a "safe space" where all are treated with equal respect and dignity. These brief webinars will help you fulfill that obligation and avoid potential liability issues. 
Certificates will be given out upon completion of the course.
About the Instructor: Laurie LaBrie is the founder of Integrated Human Resources, Inc., a leading Professional Employer Organization in the Boston area. She holds a Senior Professional in Human Resources (SHRP) certification as well as the SHRM-SCP designation from the Society for Human Resources Management. Laurie works with companies to set "best practice" standards for human resources departments across the country and is a highly rated speaker for many trade associations, Chambers of Commerce and nonprofits.