Noritz Launches New, Improved Support and Parts Website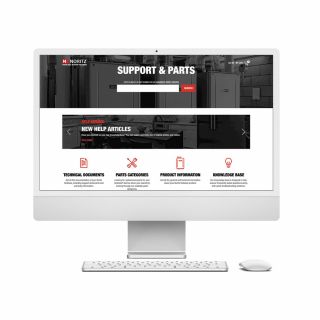 The upgraded Support and Parts Website from Noritz America has everything professionals and end users need for residential and commercial water heating projects, with all the information readily available 24/7/365. The new site, which went live in September, offers not only faster and more accurate search capabilities, but also — for the first time — the ability to order parts online.
With the quick-search feature and automated suggestions, a customer can find the exact part they are looking for and then order online through their smartphones. Previously, the only way to order Noritz products was by calling the sales department to discuss your needs over the telephone.
"The new Support and Parts website is an excellent expression of the Noritz 'EZ' philosophy," says Jason Fleming, Executive Vice President and General Manager. "Our mission is to always make the customer experience easier and more convenient."