Noritz Recruits Keyline Sales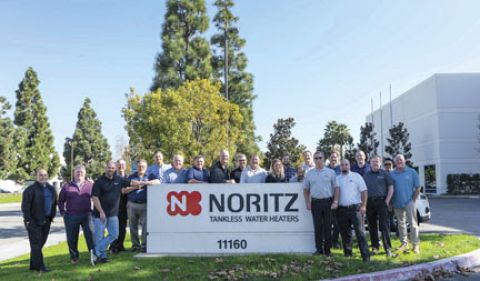 Veteran sales agency to call on wholesalers, contractors, builders and engineers, supporting Noritz's current sales team in the SoCal region.
Noritz America recently announced that Keyline Sales, Inc. (Downey, CA) will help cover the Southern California plumbing and heating market, working in conjunction with the company's staff sales team in that region.
Representing the complete Noritz line of residential and commercial tankless water heaters and residential combination boilers, Keyline personnel will serve the entire plumbing and heating chain of distribution, calling on wholesalers, contractors, builders, and inspectors, as well as mechanical and specifying engineers, according to Jason Fleming, Noritz vice president of sales and marketing.
Established in 1974, Keyline Sales is "a well-established leader among independent sales representatives in our industry," notes Fleming. "They have a special expertise in water heating, having worked with both storage tank and tankless manufacturers over the years. Their in-depth product and application knowledge and their numerous industry relationships will be an outstanding complement to our existing sales team."