NTI Launches New TRX Boiler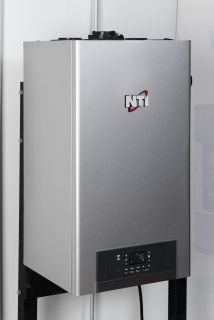 We at NTI are extremely excited to announce the launch of our new TRX boiler. This boiler is the pinnacle of efficiency and sophistication in the Industry. Through an exhaustive research project we have developed the next level of quality and efficiency for a water tube boiler.
Our TRX offers more features available than on any other competitive product, features such as:
Free Wi-Fi connectivity
Internal ECM pump and diverter valve on all models
The need not to have a low loss header, or primary and indirect pumps, for simplified systems
Revolutionary heat exchanger design, eliminating water blockages, and heat exchanger failures
Modulation up to 11:1 and AFUE up to 96%
Two heating models: the TRX85, and TRX120, and two combi models TRX110C. and TRX150C 
Boilers are in inventory NOW for immediate delivery!