Oatey Co. Names J&K Sales 2021 Wholesale Manufacturer Representative of the Year, Introduces Inaugural Bob Bender Legacy Award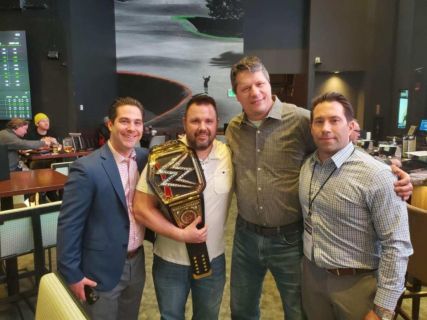 Oatey Co., a leading manufacturer in the plumbing industry since 1916, recently named J&K Sales the top-performing manufacturer representative for its Wholesale Business Unit in 2021, recognizing the agency's exceptional partnership and accomplishments in support of Oatey Co. and its companies. In addition, Oatey named Chase Freeman, Vice President, Spirit Group, the inaugural winner of its Bob Bender Legacy Award.
J&K Sales, whose partnership with Oatey spans nearly 20 years, earned the title of Wholesale Manufacturer Representative of the Year because of their exceptional work, perseverance and passion throughout 2021. They delivered exceptional sales results for the year, across budget targets, new-product sales and more. In addition, through consistent investments in their business – such as training, associate development and team growth – J&K has positioned themselves for ongoing success.
"Oatey's manufacturer representatives are an extension of our team, and we are extremely grateful for their hard work and dedication," said Patrick Aquino, Vice President, Wholesale Sales at Oatey Co. "J&K Sales has built a phenomenal team in the New England states. They are strong in all segments, and I see them only getting stronger. Congratulations to them on this well-deserved honor."