Phyn Plus wins Red Dot Award: Product Design 2019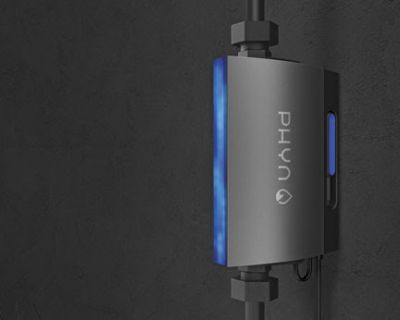 Phyn, the leading intelligent water company, is proud to announce that its first product – Phyn Plus, smart water assistant + shutoff – has been honored with the prestigious Red Dot Award: Product Design 2019. Phyn is a joint venture of Belkin International, a global leader in consumer technology, networking and the Internet of Things; and Uponor, a leading supplier of residential plumbing.
Phyn was recognized for the outstanding design and innovation of Phyn Plus, a single connected smart water monitor that detects leaks anywhere in a home and can automatically shut off the main water to prevent costly damage. The device also monitors water use, giving homeowners insight into their water consumption, so they can conserve and save.
"We are honored to be recognized by the internationally-regarded Red Dot Awards," says Henry Chen, Director of Product Development at Phyn. "We take great pride in the strength and innovation of our product design, and this award highlights the meticulously thoughtful design of the Phyn Plus – a truly groundbreaking and reliable solution for leak detection and water conservation.