R.W. Beckett Launches The New GeniSys 7565 Controller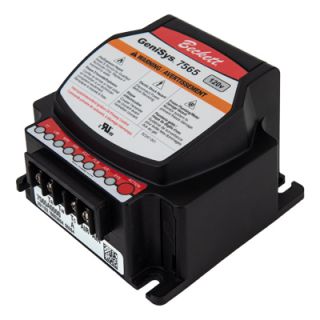 R.W. Beckett announces the GeniSys® 7565, a true controller of the future designed for today's technician, engineered to improve the efficiency of troubleshooting and the ease of programming. When paired with a smart phone in the field, it also provides the technician with real-time diagnostics of the current cycle and valuable details of previous cycles delivering information with minimal navigation for the market's quickest problem solving.
"The new GeniSys is a controller unlike any other on the market today. It's unique set of features improves technician efficiency and system uptime, says Fred Hunt, Director of Sales. "It's a true user-friendly, bio-ready controller to help technicians troubleshoot with enhanced diagnostics and our myTechnician™ smart phone application designed to maximize a heating system's uptime."
Beckett's biofuel-ready Tank-To-Flame™ technology sets the bar for the industry with yet one more product added to their broad system offering. To learn more, visit beckettcorp.com.
With nearly 85 years of experience in the industry, family-owned R.W. Beckett has built an enduring legacy as a global market leader in combustion products used in heating, cleaning equipment, and for custom applications.