Rohr Discusses Common Hydronic Piping System Errors and How to Remedy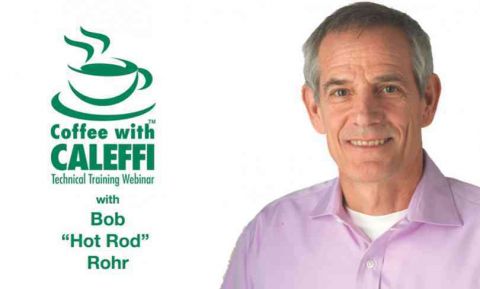 The goal of any hydronic system should be efficiency and reliability. A properly designed hydronic system, newly installed or updated, leads to a well-performing installation. But, what if your system isn't measuring up?
Bob "Hot Rod" Rohr, Caleffi training and education manager, picks up where last month's webinar left off (Part 1: Proven Designs) on Thursday, Oct. 20 at 12 noon CDT. Rohr will discuss commonly seen piping glitches that he has encountered in the field and will share a handful of remedies for optimal system performance.
For over 30 years, Rohr has installed plumbing, radiant heat and renewable energy jobs. As a regular contributor for several industry publications, he puts his rubber-to-the-road experiences to pen. He is sure to delight the audience with his expertise and quick wit.
The one-hour educational webinars are free and are intended for contractors, designers and wholesalers. Why not register today?