SALUS Opens the Door to the Smart Home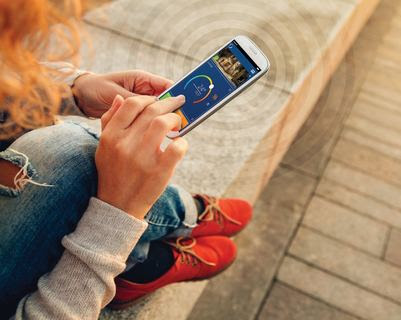 Heating / cooling controls specialist, SALUS, has taken its expertise and technology to a whole new level with its range of 'Smart Integrated Solutions' that offer wireless connected technology in the home. As well as controlling the HVAC, homeowners can now run their home simply from their phone, tablet, or computer.
One of the first manufacturers to enter this booming sector, SALUS offers a comprehensive range of devices to optimize the homeowners' home environment to suit their lifestyle and needs. In addition to HVAC thermostats and Equipment Controls, a smart TRV, and full range of hydronic heating controls, other devices currently available include; smart plugs, door and window sensors, temperature sensors, water leak sensors and automatic shut off valves, as well as integration to many existing lighting, video and safety controls.
At the center of the SALUS Smart Home ecosystem is the Universal Gateway and Smartphone App that are required to control and monitor the system. Once up and running, users can quickly and easily connect a variety of devices from the SALUS family of smart products, and these can be programmed to work together to control many aspects of the home. Unlike some smart systems, the Gateway is the only device that needs to be connected to the internet; meaning that setup is quick, and it is simple to manage and grow the Smart System Network with more devices as required.
Control scenario set-ups are unique to every homeowners' needs but could include: turning off all the lamps and heating appliances in the home five minutes after the front door has closed, turning down the thermostat if the windows have been left open for more than ten minutes, and switching on the lights and furnace 20 minutes before arriving home.
John Thomas, SALUS North America's Director of Sales & Marketing, comments: "There's no two ways about it, the future of our homes is connected. Two decades ago, the idea of controlling your home's thermostat, lights and security systems remotely via a smartphone would have seemed like something from a sci-fi movie. Today, however, it's estimated that around 25% of consumers in the US currently own at least one smart home device, and latest research suggests that 50% of consumers are likely to install smart heating products in their homes over the next five years."
What makes the SALUS Controls ecosystem different to any other is the way in which products can interact with each other. This is achieved by simply setting up 'One Touch' rules that are personalized to the user and that communicate with the products via the Universal Gateway. As such, the permutations for controlling devices within the property are endless.
At any time, users can press the 'scan my home' icon and quickly obtain an overview on every SALUS Smart Device in their property. This is ideal for those occasions when the property is unoccupied. Also, if the user has the system installed in multiple properties, they can quickly view what is happening in each by side swiping on the property picture. If an alert is triggered in either property, the user will be notified.