Taco Comfort Solutions Announces bi-weekly "Taco Tuesday" Webinar Training Series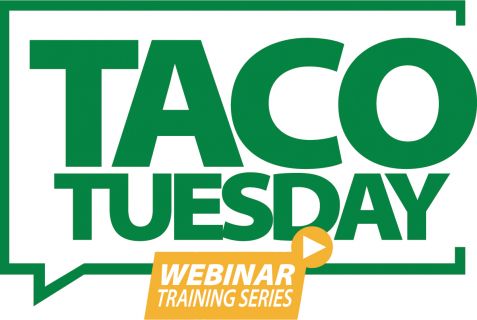 Taco will be hosting a new, bi-weekly webinar training series, Taco Tuesday, throughout 2020. These fun, fact-filled, one-hour webinars will keep participants up-to-date with the latest HVAC systems, tools and technologies. The webinars will occur on Tuesdays at 12 noon EST and every month will feature one residentially-focused topic and one commercially-focused topic.
Taco Comfort Solutions' Director of Training, John Barba, has announced the first quarter 2020 webinar topics, below. Webinar topics and registration links can be found at www.tacocomfort.com/TacoTuesday.
Taco Tuesday First Quarter 2020 Webinar Schedule:
January 7: Residential focus: The Truth about Variable Speed Circulators
Presented by John Barba
January 21: Commercial focus: Expansion Tank Sizing
Presented by Rich Medairos, P.E., and Brett Zerba
Feb. 11: Residential focus: Zone Valves -vs- Circulators; Which is Better?
Presented by John Barba
February 18: Commercial focus: Basics of Hydronic Solution Software
Presented by Rich Medairos, P.E., and Brett Zerba
March 10: Residential focus: Making DHW Recirculation Easy and Effective
Presented by John Barba
March 17: Commercial focus: Pump Selection/Taco Project Builder
Presented by Rich Medairos, P.E., and Brett Zerba