Taco Forms Strategic Collaboration for Joint R&D, New Pump Designs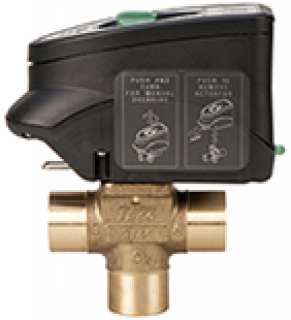 Taco has formed a strategic collaboration with Italian pump manufacturer Askoll to share technology and work together on research and development relating to new circulator designs as well as other joint product and marketing initiatives.
The strategic partnering agreement was announced earlier this month in a ceremony at the Taco Innovation & Design Center at Taco headquarters in Cranston, RI.
Taco remains committed to manufacturing its quality products in the U.S. The joint effort between Taco and Askoll is expected to expedite and broaden the introduction of innovative, new product designs for Taco's residential and light commercial markets.
Askoll manufactures pumps used in a variety of industries and applications, including indoor space heating. The company is headquartered in Dueville, Italy. Founded in 1978, Askoll currently employs some 3,000 person in 11 companies focusing on advanced electric-motored pumps that are used in aquariums, ponds and terrariums, industrial automation, heating, and home appliances.
"Taco's path for future growth lies in strategic relationships with world-class companies like Askoll," said John Hazen White, Jr., Taco President and CEO.
"We have long searched the world for the best suppliers of castings and raw materials for our products. Now we are doing the same for the best and brightest technology partners," he added. "We look forward to a long and mutually beneficial working relationship with Askoll."