Tankless WiFi Adapter from Noritz Offers Flexible Installation, Simple Usage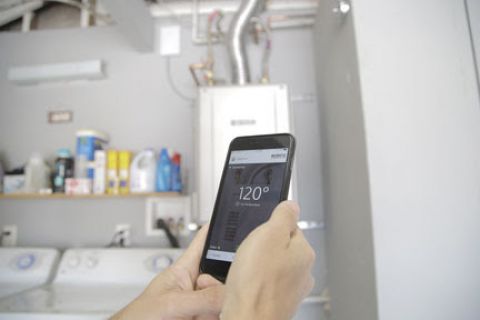 The weather-resistant, Noritz Connect WiFi Adapter offers homeowners flexibility of installation and a simple, user-relevant interface with their Noritz tankless water heaters. Used in conjunction with the downloadable Noritz Connect application, the adapter allows for the monitoring and adjustment of most current Noritz models.
"Instead of overwhelming the user with stockpiles of technical data, we have aimed to create an app that provides only the basics that homeowners care about in a user-friendly menu," explains Jason Fleming, Vice President Sales and Marketing at Noritz. "The result is that our app is not glitchy and cumbersome like others on the market and can be relied upon to function properly each and every time."
The app can be downloaded for free on iOS® and will be available soon on Google Play®. Users can register and connect their heaters either manually or via QR code entry.