Two Uponor Campuses Honored with Governor's Safety Awards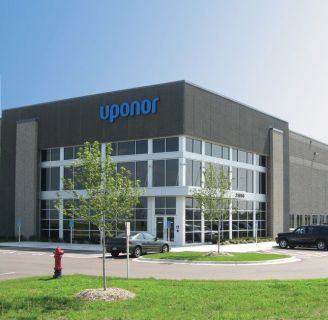 In recognition of its exceptional workplace safety and health initiatives, Uponor North America has been honored with two Governor's Safety Awards for 2021 by the Minnesota Safety Council. The company's Apple Valley campus won its third Governor's Safety Award since 2015, while the Uponor Lakeville Distribution Center has won its second award in as many years.
Since 1934, the annual Governor's Safety Awards program measures safety performance against national averages in a company's respective industry. The program evaluates injury data along with a company's comprehensive safety program that analyzes a wide range of metrics. The program recognizes three levels of winners: Meritorious Achievement, Outstanding Achievement, and Award of Honor.
The Uponor Lakeville Distribution Center received an Outstanding Achievement Award for the second consecutive year, recognizing a safety program evaluation between 75 and 90 points, with incident rates up to 90 percent better than the industry average. The company's Apple Valley campus earned a Meritorious Achievement award. In total, Uponor has won five Governor's Safety Awards since 2014.