Uponor Announces Hutchinson Facility Now Operational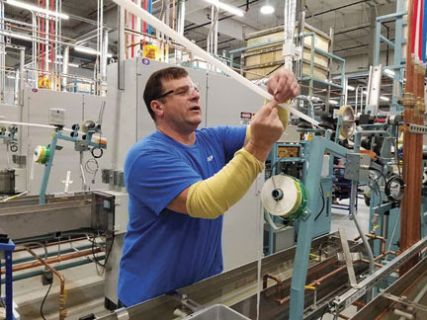 At 6 a.m. on Sunday, May 20, Uponor reached another milestone in the company's history: manufacturing PEX pipe in its new facility in Hutchinson, Minn. Surpassing the goal of pipe production six months ahead of schedule, the 237,000-square-foot facility was purchased, renovated and received regulatory approval in less than a year's time.
"Getting initial production launched at the Hutchinson plant on schedule is a major accomplishment," says Jon Sillerud, vice president, Operations. "More than 50 employees and 14 workstream leads dedicated approximately 23,000 hours in less than one year to bring this project to fruition."